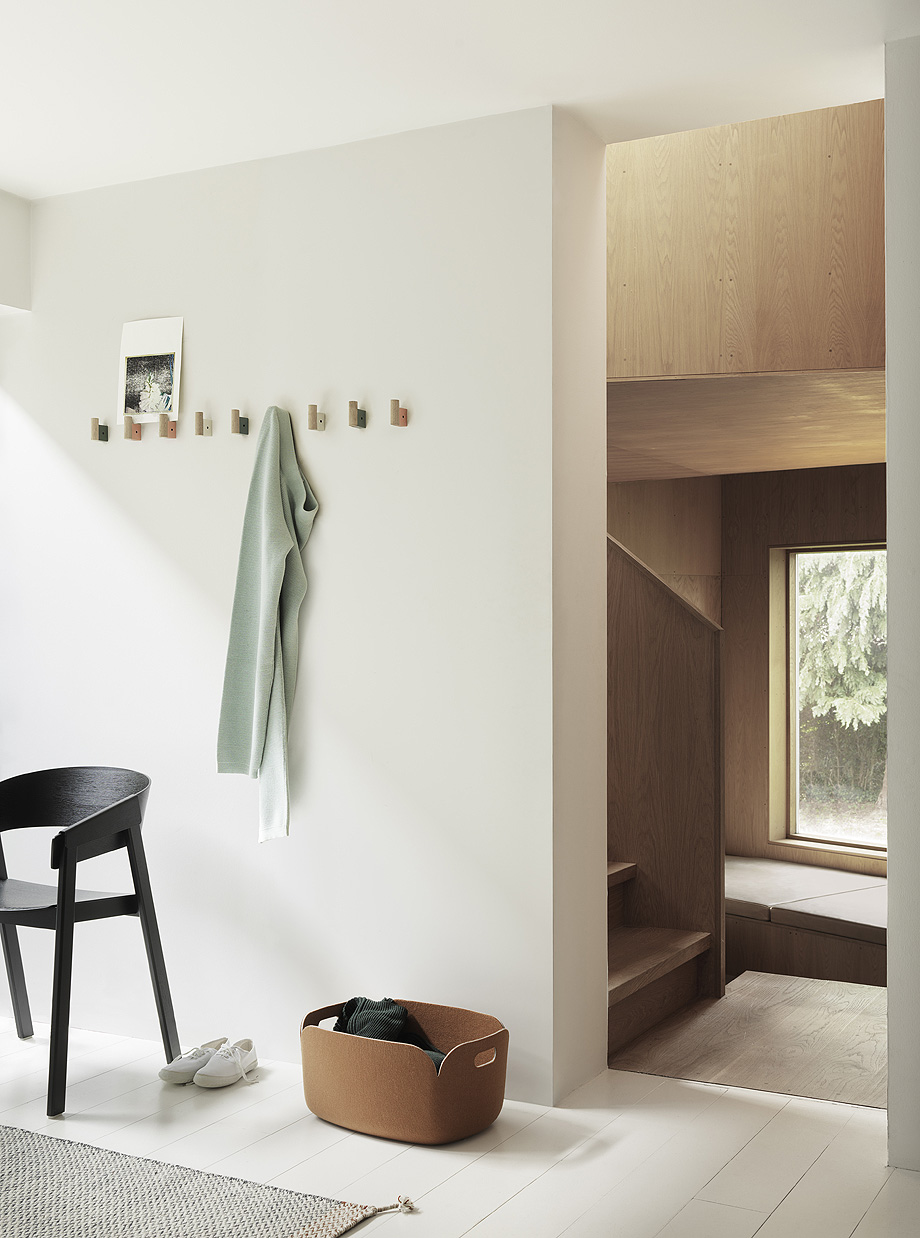 ATTACH:
El colgador Attach es el primer producto del diseñador suizo Dimitri Bähler para la firma danesa Muuto y combina materiales naturales e industriales bajo una estética característica del diseño nórdico: directa, simple y funcional. Siguiendo uno de los principios que define a sus proyectos (la creación de contrastes), Dimitri Bähler combina en este proyecto líneas básicas, redondas y rectas, que encajan sin esfuerzo para dar paso a un funcional colgador.
Madera de roble y aluminio.
Este nuevo producto del catálogo de Muuto lo forman un elemento cuadrado de aluminio anodizado, disponible en cuatro colores (aluminio, rosa, verde oscuro y negro), combinado con un cilindro redondo de madera de roble, que aporta una sensación de calidez. De esta manera, el colgador une materialidad industrial y natural para una versión lúdida pero refinada del tradicional colgador. En manos del usuario, queda utilizarlo de forma individual o en una composición más compleja, uniendo varias piezas. También puede decidir convertirlo enuna superficie de apoyo para cuadros o fotografías.
Un cilindro y una caja rectangular.
Explica el diseñador, formado en la ECAL y en la Academia de Diseño de Eindhoven, que este colgador en madera de roble y aluminio «surgió del interés en unir dos formas elementales: un cilindro y una caja rectangular. A partir de aquí, el diseño se creó combinando un sencillo cilindro de madera con una forma de aluminio anodizado, uniendo materialidad natural e industrial. Con el contraste de sus elementos, Attach Coat Hook aporta una perspectiva refinada pero resistente al perchero moderno.»
Dimensiones: ∅ 2 cm x 5,1 cm x h 6,3 cm.
---
LAS IMÁGENES:
---
SOBRE DIMITRI BÄHLER STUDIO: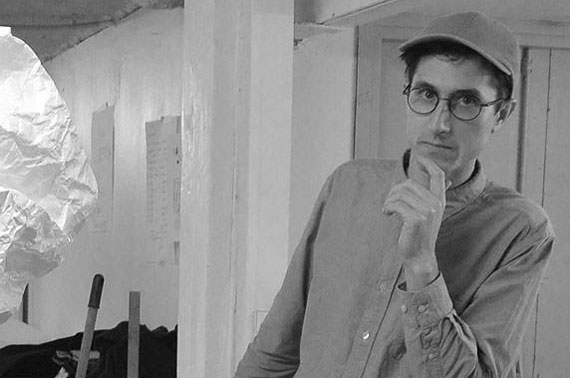 Dimitri Bähler (1988) es diseñador y vive y trabaja en Biel (Suiza). Después de terminar sus estudios en la Escuela Cantonal de Arte de Lausana (ECAL) y en la Academia de Diseño de Eindhoven (DAE), Bähler fundó, en 2014, el estudio que lleva su nombre. Su trabajo abarca desde el diseño industrial hasta la creación de piezas únicas a través de instalaciones, siendo los elementos contextuales, los procesos de fabricación y la funcionalidad influencias clave.
Sobre su filosofía de trabajo explica que «trabajando desde un enfoque experimental, busco constantemente la relación correcta entre lo simple y lo complejo, lo radical y lo poético, lo abstracto y lo figurativo, la experiencia y la espontaneidad. En general, mi trabajo está impulsado por contrastes con una fuerte atracción por lo esencial.»

---
SOBRE MUUTO:
Muuto es una reconocida firma danesa especializada en mobiliario, iluminación y complementos de diseño nórdico contemporáneo. El objetivo de la empresa es expandir la tradición del diseño escandinavo con nuevas y originales perspectivas. De hecho, su nombre Muuto, inspirado en la palabra finlandesa muutos, significa "una nueva perspectiva". En su amplia lista de diseñadores figuran, entre otros, Anderssen and Voll, Cecilie Manz, Claesson Koivisto Rune, Form Us With Love, Karri Koskinen, Louise Campbell, Mattias Ståhlbom, Mika Tolvanen, Ole Jensen, Whatswhat, TAF Architects y Norway Says.
MUUTO EN INTERIORES MINIMALISTAS
---
Fuente: Muuto. Retrato de Dimitri Bähler: en su web.

You might also like