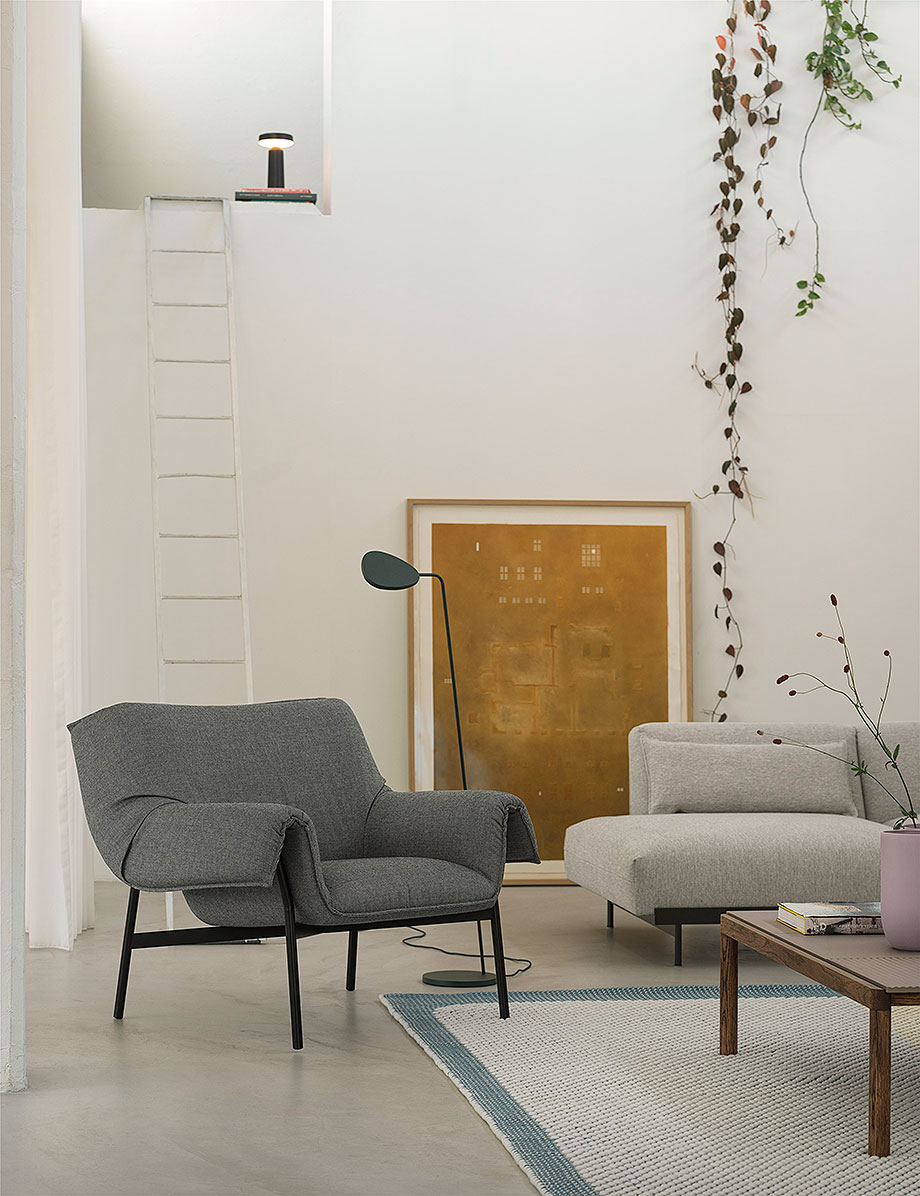 ---
WRAP LOUNGE CHAIR:
La Wrap Lounge Chair es una mullida butaca, diseñada por el despacho parisino Normal Studio para Muuto, similar a un edredón envolviendo un caparazón, lo que proporciona una «profunda sensación de confort», explica la popular firma danesa de mobiliario e iluminación.
Si bien, los diseñadores Jean-François Dingjian y Eloi Chafaï se guiaron, en su diseño, por la búsqueda de la máxima comodidad, la generosa forma de la butaca está respaldada por una liviana estructura de acero que crea una imagen de contraste, convirtiéndola en una escultórica pieza. «La llamativa y suave carcasa tapizada descansa sobre una estructura de acero, simple y ligera, proporcionándole un ligero aspecto visual y un atractivo contraste», explican.
Una butaca envolvente
«Al diseñar la Wrap Lounge Chair, teníamos en mente la imagen de un sillón con una suave manta envolviendo su amplia silueta, y jugamos con modelos y prototipos para encontrar una forma fluida para encarnar esa idea. Nos impulsó la idea de crear una silla muy cómoda con una sensación envolvente y proporciones generosas que no se sintieran pesadas. Un sillón muy cómodo con mucha personalidad».
La tapicería que la envuelve es el resultado de una investigación y desarrollo profundos, así como de la mezcla de artesanía y experiencia. Éste fue un reto que Normal Studio y Muuto resolvieron en colaboración «para lograr el equilibrio entre el propósito y la casualidad al dar forma al asiento. El resultado es simple pero refinado, donde se combina una sensación de facilidad con un fuerte lenguaje de diseño: una pieza que habla por sí misma», comentan los diseñadores.
Fieltro a partir de plástico post consumo 100% reciclado
El revestimiento interior está hecho de fieltro prensado a partir de plástico post consumo 100% reciclado con un refuerzo de acero. La carcasa de Wrap Lounge Chair está revestida con múltiples capas de espuma y guata, y terminada con tapicería textil de alta calidad de las firmas Kvadrat y Rohleder. La base es de tubo de acero con recubrimiento en polvo.
---
LAS IMÁGENES:
---
SOBRE NORMAL STUDIO: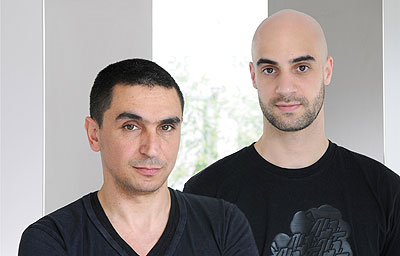 Normal Studio es un firma de diseño, con sede en París, fundada en 2006 por Jean-François Dingjian y Eloi Chafaï. En su trabajo, el dúo intenta promover un diseño elemental que vaya más allá de tendencias y modas para crear objetos que tengan una larga vida útil a través de expresiones atemporales.
Observadores de los procesos y las técnicas, su trabajo es replantearse las formas a través de un diseño preciso y sencillo que intensifique su calidad. Sus proyectos abarcan el diseño de mobiliario, de producto, luminarias, espacios, investigación y ediciones limitadas. Los diseños de Normal Studio forman parte de la colección permanente del Museo de las Artes Decorativas de París y de varias fundaciones de arte contemporáneo en toda Francia.
NORMAL STUDIO EN INTERIORES MINIMALISTAS
---
SOBRE MUUTO:
Muuto es una reconocida firma danesa especializada en mobiliario, iluminación y complementos de diseño nórdico contemporáneo. El objetivo de la empresa es expandir la tradición del diseño escandinavo con nuevas y originales perspectivas. De hecho, su nombre Muuto, inspirado en la palabra finlandesa muutos, significa "una nueva perspectiva". En su amplia lista de diseñadores figuran, entre otros, Anderssen and Voll, Cecilie Manz, Claesson Koivisto Rune, Form Us With Love, Karri Koskinen, Louise Campbell, Mattias Ståhlbom, Mika Tolvanen, Ole Jensen, Whatswhat, TAF Architects y Norway Says.
MUUTO EN INTERIORES MINIMALISTAS
---
Fuente: Muuto
You might also like