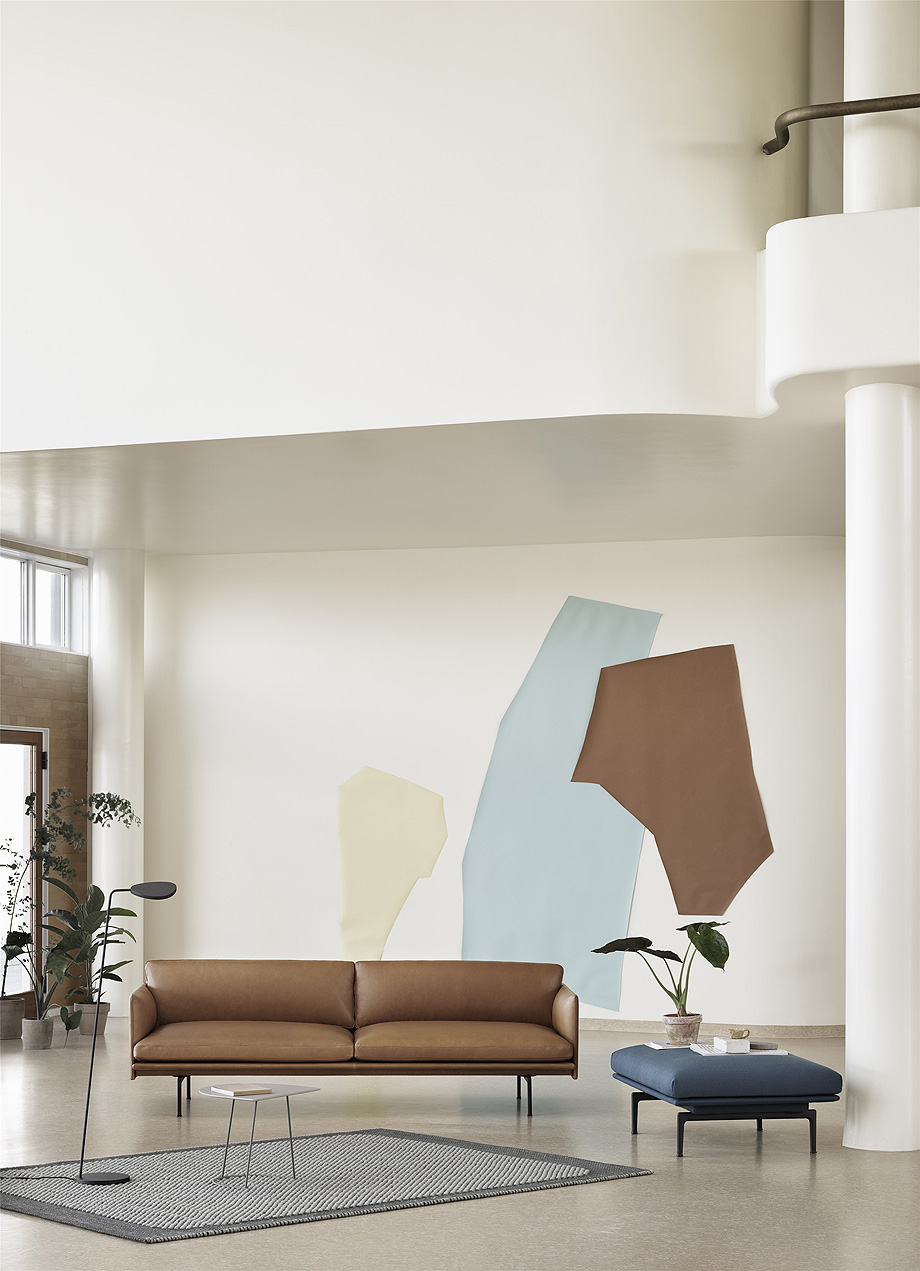 PEBBLE:
La diseñadora danesa Margrethe Odgaard firma el diseño de esta alfombra inspirada en las playas de guijarros y la sensación que produce caminar sobre ellos con los pies descalzos, aunque en este caso mucho más placentera. Pebble (que significa «guijarro» en inglés) juega con el contraste entre materiales que ofrecen una paleta cromática moderna, fresca y natural. La alfombra presenta un patrón gráfico e ilustrativo, mejorado por las esquinas suavemente redondeadas entre el borde exterior y la zona con los motivos interiores.
Pebble es un producto artesanal, tejido a mano en la India con lana 100% neozelandesa (60%), mientras que el yute está hecho de 100% fibras vegetales (40%). La alfombra, editada por la conocida empresa danesa Muuto, está disponible en cuatro colores (naranja, rosa palo, gris claro y gris oscuro) y en dos tamaños (170 x 240 cm y 200 x 300 cm). 
Explica Margrethe Odgaard que la alfombra Pebble «está inspirada en la sensual sensación de una playa de guijarros con su superficie diversa y táctil, que te invita a quitarte los zapatos y caminar con los pies descalzos. Con una estructura tejida a mano que hace referencia a los tejidos del mundo de la moda, Pebble juega con el contraste de sus suaves bucles de lana sobre una resistente base en refrescante hilo de yute. La alfombra trae una nueva perspectiva a cualquier espacio a través de sus bucles de lana, emergiendo del suelo como brotes en un lecho de musgo, unidos por la diferente textura tejida de su superficie.»
---
LAS IMÁGENES:
---
SOBRE MARGRETHE ODGAARD: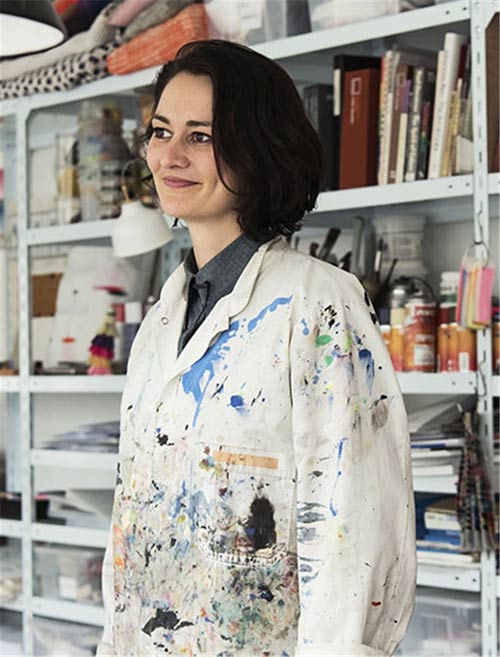 Margrethe Odgaard forma parte de la nueva generación de diseñadoras y diseñadores textiles daneses. Después de graduarse en Real Academia Danesa de Bellas Artes en 2005, se trasladó a Estados Unidos donde complementó sus estudios iniciales con otros en la Escuela de Diseño de Rhode Island.
Antes de abrir su estudio en Copenhague, en 2013, trabajó como asistente de impresión en The Fabric Workshop and Museum en Filadelfia (Estados Unidos), un trabajo al que siguieron siete años como diseñadora textil en la empresa de moda francesa Epice, desarrollando patrones y colores, y supervisando la producción en India.
Además de dirigir su propio estudio, forma parte del dúo Included Middle junto con la diseñadora de mobiliario Chris Liljenberg Halstrøm.
Dice Margrethe Odgaard en su web que lo que impulsa su trabajo es «una búsqueda constante de nuevas formas de explotar el color y el patrón en el material» y, además, cree que «los objetos hechos con diligencia y cuidado tienen una mayor probabilidad de producir un comportamiento similar entre las personas.»
MARGRETHE ODGAARD EN INTERIORES MINIMALISTAS
---
SOBRE MUUTO:
Muuto es una reconocida firma danesa especializada en mobiliario, iluminación y complementos de diseño nórdico contemporáneo. El objetivo de la empresa es expandir la tradición del diseño escandinavo con nuevas y originales perspectivas. De hecho, su nombre Muuto, inspirado en la palabra finlandesa muutos, significa "una nueva perspectiva". En su amplia lista de diseñadores figuran, entre otros, Anderssen and Voll, Cecilie Manz, Claesson Koivisto Rune, Form Us With Love, Karri Koskinen, Louise Campbell, Mattias Ståhlbom, Mika Tolvanen, Ole Jensen, Whatswhat, TAF Architects y Norway Says.
MUUTO EN INTERIORES MINIMALISTAS
---
Información facilitada por la firma y en la web de la diseñadora. Imágenes facilitadas por la firma
You might also like